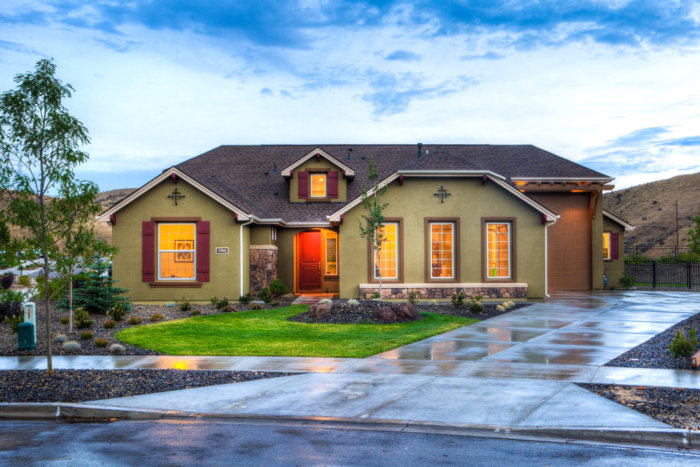 It's time to rethink your home — it's your sanctuary, and you need to make sure you're treating it right this summer! It's time to make your home a summer paradise.
Your backyard can be a place to relax, your rooms can have great views, and you can stay cool without running up a high power bill.
When you're through making these improvements, you may just want to have a staycation!
1. Update Your Patio
Transforming your patio can be surprisingly affordable – it just requires some planning & imagination.
If you've got concrete, just simply clean & resurface the slab, so it looks new. After that, add in a cover & an outdoor rug. Finally, add some seating and plants. Voila! You've got yourself a beautiful & stylish outdoor space.
As a matter of fact, if you really want to step up your patio game, add a charcoal or gas grill. Then you can have cookouts with all your friends and neighbors for those famous summer events, like the Fourth of July!
2. Install Door Screens
During the summer days that aren't blazing hot, it can be very refreshing to let in the fresh air. However, it's not so nice to let in all the bugs that often come with it. So, the solution is simple, screen doors!
Cross ventilation – a.k.a. opening your door & window at the same time – is a great way to get fresh air in your home, save energy on A/C, as well as remove pollen for those pesky allergies. Best of all, every room in your home now can be a room with a view! We recommend, get yourself some screens.
3. Stay Smart & Keep Cool
Get your home a programmable thermostat! This can be a complete game changer. Not only will you be helping the environment, but you'll be saving money at the same time. For this reason, it should be at the top of your priority list this summer.
Not to mention that in Kansas City, KCP&L will actually cover the costs off installing a Nest thermostat in your home. It's a no brainer. With these tips, you should be able to take a few steps closer to help make your home a summer paradise!

KC Custom Closets
Serving the Kansas City Metro Area
Call or email to schedule your free, in-home design consultation.
Missouri – 816-501-8716
Kansas – 913-333-2537
EMAIL US
www.kccustomclosets.com